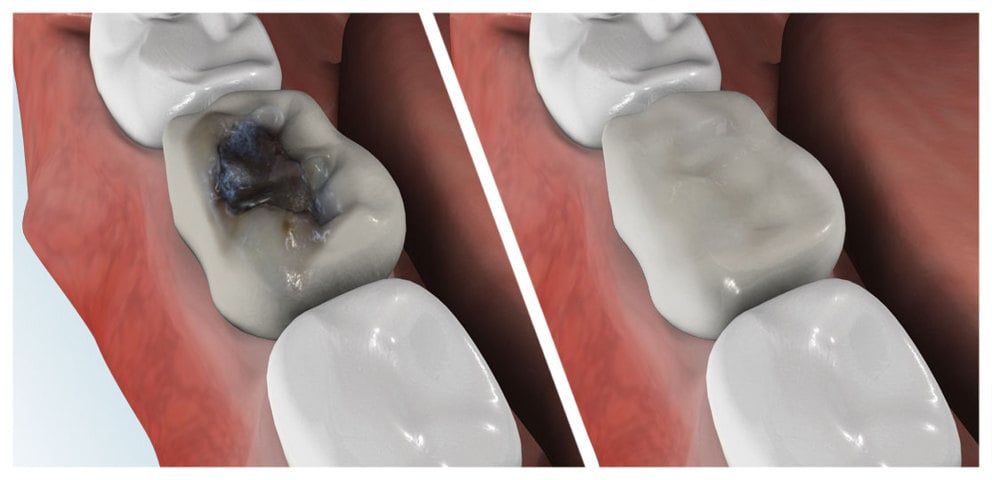 Tooth-colored fillings, white fillings and composite resin fillings are all names for the high-strength, natural-looking fillings that can be placed today instead of silver or gold (also known as amalgam fillings). No matter what the name, Dickinson Dental will know just what you're talking about when referring to this natural-looking filling.
Call us at (281) 534-7112 or request an appointment online so we can discuss the benefits of white fillings and how they can help improve your smile.
Strong and Natural Looking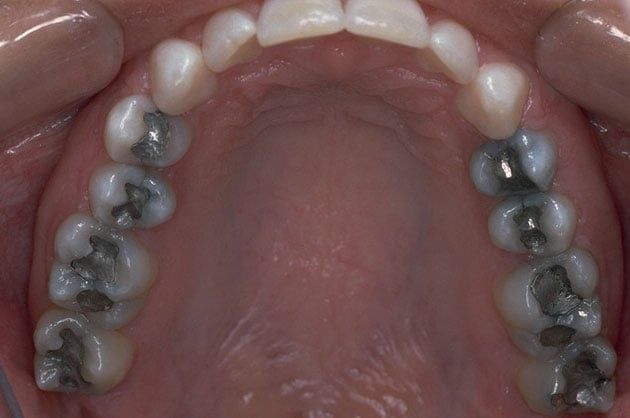 White fillings are made from a high-strength composite resin that can be easily color-matched to your natural tooth making it nearly invisible to you and anyone else. Unlike silver and gold fillings, composite tooth-colored fillings actually bond to the tooth which means they support the surrounding tooth structure, which helps to prevent breakage and insulate the tooth from excessive temperature changes. You are much less likely to have a composite filling fall out which is a common issue with metal fillings.
Replacing Old Silver Or Gold Amalgam Fillings
Dickinson Dental specializes in beautiful cosmetic dentistry. Metal fillings are often thought of as an eyesore especially with the front teeth that are visible to everyone when you smile. We are able to remove those old metal fillings and replace them with today's white fillings which are nearly identical in color to the teeth that they are in.

Virtually everyone is a candidate to have metal fillings replaced with natural-looking white fillings. Request an appointment online or call our office directly at (281) 534-7112 to discuss replacing your old metal fillings with white ones.
A Beautiful Smile Is Waiting For You
Our office provides smile makeovers to achieve the beautiful, natural look you seek. We can reshape your natural teeth to make them straighter or more youthful in appeal. Our office is easily accessible, has convenient hours, and a staff always ready to help.