New patients receive a comprehensive examination which may include a screening for oral cancer, gum and bone disease, blood pressure, and systemic disorders. A routine oral exam is performed on established patients to determine any changes in dental and health status since the previous visit. An emergency exam is when an oral issue arises, typically pain related, and the dentist needs to determine treatment.
Prophylaxis Cleaning
A Prophylaxis cleaning, or prophy, is a "routine" cleaning of the teeth when tartar is not present below the gums. A special hand instrument with rotating head and flavored paste is used to clean around each tooth. If tartar is present below your gum line, you may need a more extensive cleaning. In this situation, these types of cleanings are highly recommended. Tartar below the gum line that is not removed leads to gum disease which causes very bad breath and possible loss of teeth, no matter how healthy the tooth is.
Scaling and Root Planing
Your gum tissue is very important and measured with a fine instrument ruler to determine, in millimeters, pocket depth between the tooth and the connective gum tissue around the tooth. Pocket depths more than 4 millimeters could indicate disease and infection. Increased pocket depths are usually caused by tartar below the gum line. The deeper the pocket, the greater the extent plaque bacteria collects, forms tartar, and gum disease develops. A highly recommended procedure to remove this tartar and decrease pocket depth is scaling and root planing. Dr. Elliott strongly believes in the prevention of gum disease. Healthy gums are the foundation for healthy teeth.
Our office uses the latest in digital x-ray technology. Digital x-rays offer a much more detailed image of your tooth and/or entire mouth with only a fraction of the radiation when compared to traditional film x-rays.
Digital X-Rays
Digital x-rays use a small amount of focused energy allowing minimal exposure to you. The only way a dentist can examine and determine treatment below your gum line is to take an x-ray. Although there are not radiation concerns when you visit your mechanic, the underlying principle is the same. If you do not allow an auto mechanic to look under the hood of your car, he probably will not be able to accurately diagnose problems with your vehicle.
An intra-oral image is different than a digital x-ray. An intra-oral image requires a hand held camera that usually looks like a pen and takes pictures inside your mouth. The image is no different than one taken by your phone or personal camera. This type of image allows Dr. Elliott to show you cracks, breaks, chips, and other concerns relating to your gums and teeth.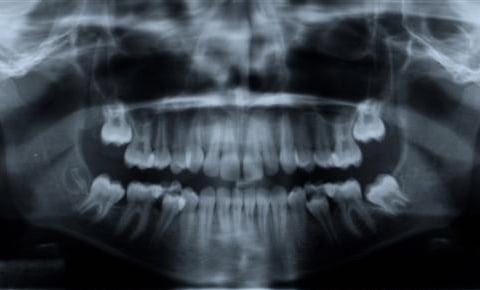 A panoramic x-ray is capable of providing a very detailed image of the entire mouth. This includes the teeth, jaw, sinuses and TMJ. It allows the doctor to see how everything looks and can compare how everything is working in relation to each other.
A Beautiful Smile Is Waiting For You
Our office provides smile makeovers to achieve the beautiful, natural look you seek. We can reshape your natural teeth to make them straighter or more youthful in appeal. Our office is easily accessible, has convenient hours, and a staff always ready to help.